Winners announced for 2020 JAF Academic Challenge
Jo challenged students to push themselves by creating concepts that help our community. 
When Jo was a 15-year-old sophomore at Ballard High School, he was ranked in the Top 10% of baseball players in the nation. Even with this prestigious ranking, Jo felt he needed to separate himself in order to reach his goal of playing Major League Baseball. He knew he was gifted, but also believed he could push himself further. With this mindset, Jo created the JAF Academic Challenge in 2018.
Students from Newburg Middle School and East Oldham Middle School participated in the  8-week, project-based learning activity
The project's focus is centered on making a difference in our community through STEM, the Arts, or Entrepreneurship and Business. The JAF Academic Challenge offers students a chance to acquire a deeper knowledge and enhance their skills by working for 8 weeks to research, investigate, and respond to the challenge of making a difference in their school or community. 
Students presented their concepts in video format. In spite of the challenges brought on by the COVID-19 crisis, 39 students participated in the event. Each addressed the essential question of how they would promote JAF's 3 Pillars—work hard, be kind and give back.

Newburg Middle School Winner:
Travis Jones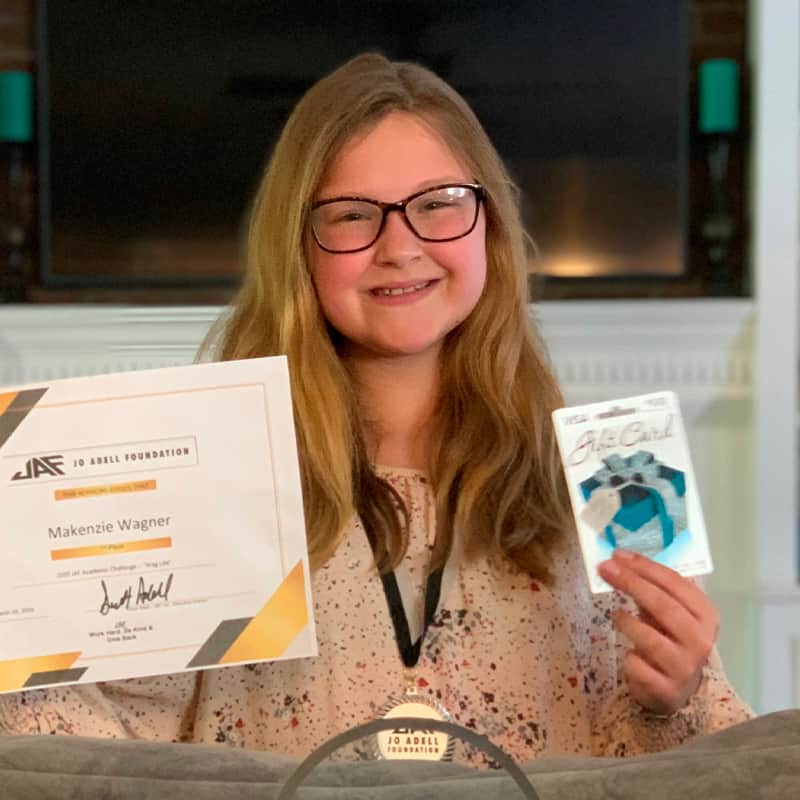 East Oldham Middle School Winner:
Makenzie Wagner
Wag Life: Humane Society Project
Newburg Middle School Runner Up:
Whitney Perkins
East Oldham Middle School Runner Up: 
Rosella Davis