JAF partners with Kutz 4 Kids
The new program
allows students to get free haircuts to help build confidence.
Joshua Hall-Thompson, 12, had been called into Ronnie Stoner's office at Newburg Middle School.
If he was nervous as he took a seat across from Stoner's desk — in one of the strangest chairs in all of Jefferson County Public Schools — he didn't show it.
Then the blades came out, the music came on and the seventh-grader settled in for a private lesson unlike any other in Louisville, and maybe even Kentucky.
A fresh haircut.
Continue reading the full story in the Louisville Courier Journal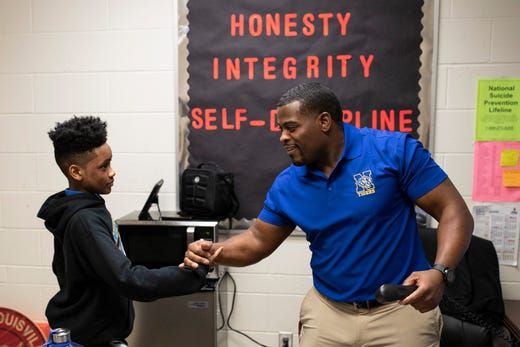 These guys walk around in the building like they're different people, and it was just from a haircut.