Introducing Ashley Askin: JAF Ambassador and Jo's Jams endorser
Here's a little about Ashley—in her own words.
I went to Sacred Heart Academy in Louisville, Kentucky and played volleyball for KIVA. I was both an Under Armour and PrepVolleyball All-American in high school.
I played volleyball in the ACC for Georgia Tech.
Spent the last year playing professional volleyball in England while earning my masters in Business for Durham University, winning 3 national championships – including 1 in sand volleyball.
I will be playing professional volleyball in France this year for a new team called "Les Louves" in Saint-Diè-des-Vosges, France.
I also have Type 1 Diabetes and am an active supporter of JDRF and the Walk To Cure Diabetes.  I was the delegate for Kentucky for JDRF Children's Congress in Washington D.C., where we successfully passed a bill to support funding for diabetes research. Hoping to one day find a cure for diabetes!!!!
We're very excited to have Ashley as part of the JAF team. Welcome aboard Ashley!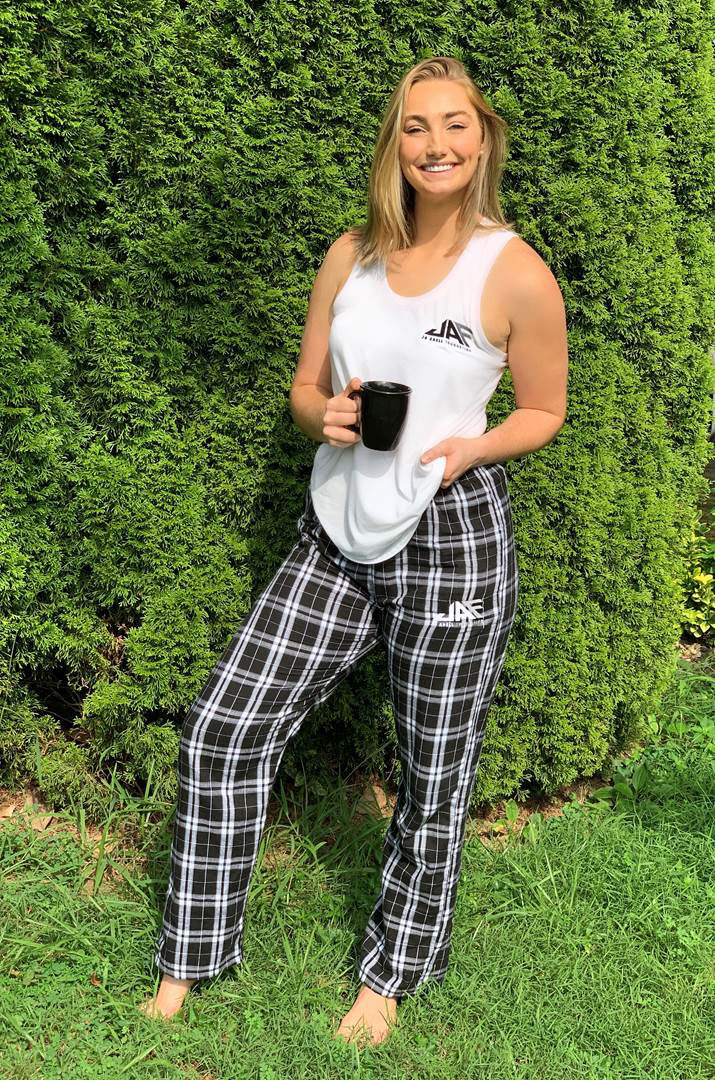 Ashley Askin, JAF Ambassador, modeling her new Jo's Jams
Jo's Jams
A fun (and comfortable) way to support JAF